Our Jewelry
ANIA HAIE jewelry is crafted of 925 sterling silver with rhodium, 14kt gold plating. Rings are available in the following sizes: 5.5, 6.5, 7, 7.5 and 8.5. Adjustable rings are one size fits all.
ANIA HAIE 14kt Collection is made with 100% recycled 14kt gold and ethically sourced stone such as turquoise, opals, white sapphires, and diamonds.
Re-orders
There is no minimum reorder requirement.
Employee Purchases
Employees can purchase ANIA HAIE jewelry with a 20% discount off the wholesale price. Employee purchases are to be paid at time of purchase and submitted separately from store orders.
Turnaround Time
Upon approval, opening orders will be processed and shipped within 1-2 weeks. Reorders will be processed and shipped within 3-5 business days. Rush processing is available upon request.
Please note that there are certain times when orders may take a little bit longer, typically following high volume trade shows, however we will do our best to process these as quickly as possible.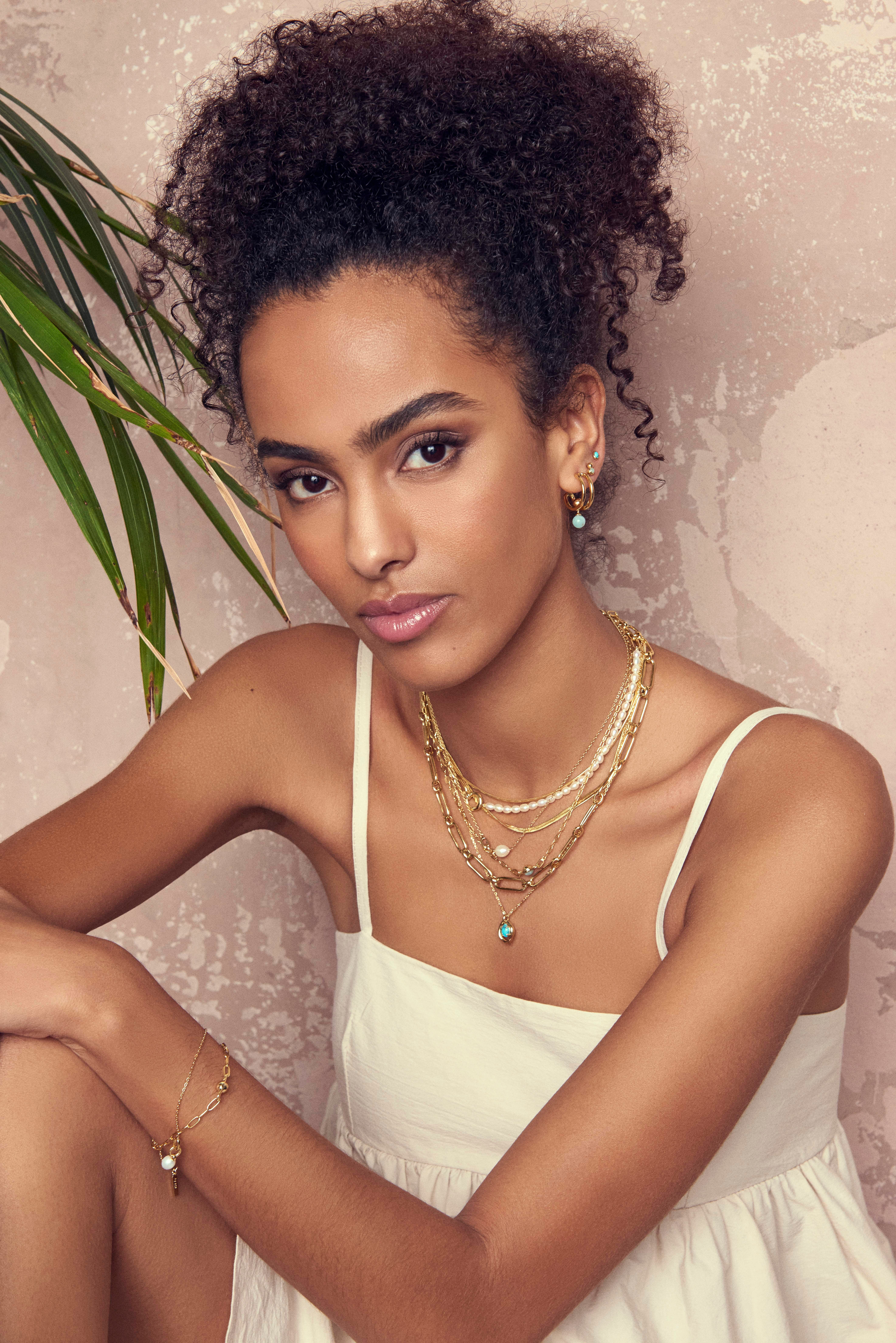 Packaging
Pouches, boxes and gift bags are free of charge with opening orders. We will not be shipping one for each piece but will include enough in the initial shipment.
Packaging is included free with reorders upon request only.
After the initial shipment, gift bags can be purchased for $1 each.
Displays
- Small display set: Free of charge with $1,000 order. Additional small display set $100 (plus shipping).
- Large display set: Free of charge with $1,500 order. Additional large display set $150 (plus shipping).
You can also view our training video to answer your Ania Haie questions below: